Skater of the Month
Yorba Linda's Skater of the Month is 10-year old Amber! Amber has been skating for five years and her favorite part about skating is practicing with her best friend Sofia Short and doing duets and spotlight programs. Amber practices 5 days a week, rain or shine, and her Coach Michelle Hardin says, "she is such a hard worker!" Amber just recently landed her axel (woohoo!) and will be taking her preliminary moves and pre-pre freeskate this month.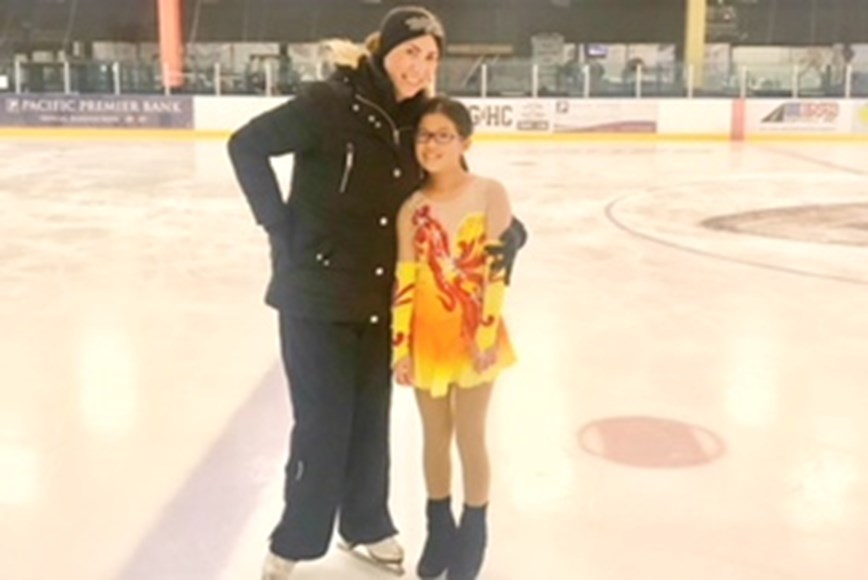 Youth Player of the Month
Cillian is 12 years old and started the learn to play classes in 2014. He began playing for The Rinks in-house program shortly after for 2 seasons and moved on to play travel hockey with the Orange County Hockey Club. He still enjoys attending the home school initiation classes every week with his siblings for fun, but also to help improve his skills.
Adult Player of the Month
DANNY HSING - PLAYER OF THE MONTH
Congratulations to our AUFEIS Player of the Month, Danny Hsing! Danny is the captain of his team, Los Bandidos Rojos. He is a player and a captain that others respect, and his leadership and sportsmanship are tremendous. He organizes practices and other off-ice activities and has no issues with opposing players joining them in practices. We're thankful to have players like Danny in our organization!