March 16, 2021 3:34 PM
Former Jr. Ducks Bring Home Hardware from Big10 Conference
Cam York Named Big10 Defensive Player of the Year
ROSEMONT, Ill. – The Big Ten Conference and Big Ten Network announced the hockey All-Big Ten teams and individual award winners on Tuesday as selected by the conference's coaches and a media panel.
 
Wisconsin's Cole Caufield was named the unanimous Big Ten Player of the Year, while also earning Scoring Champion honors with 43 points in 24 conference games. Minnesota's Jack LaFontaine was named the Goaltender of the Year, while Michigan's Cam York was tabbed the Defensive Player of the Year, which is awarded to a defenseman or forward. The Wolverines' Thomas Bordeleau collected Freshman of the Year laurels, while Wisconsin's Tony Granato was selected as the Coach of the Year.
For more, click here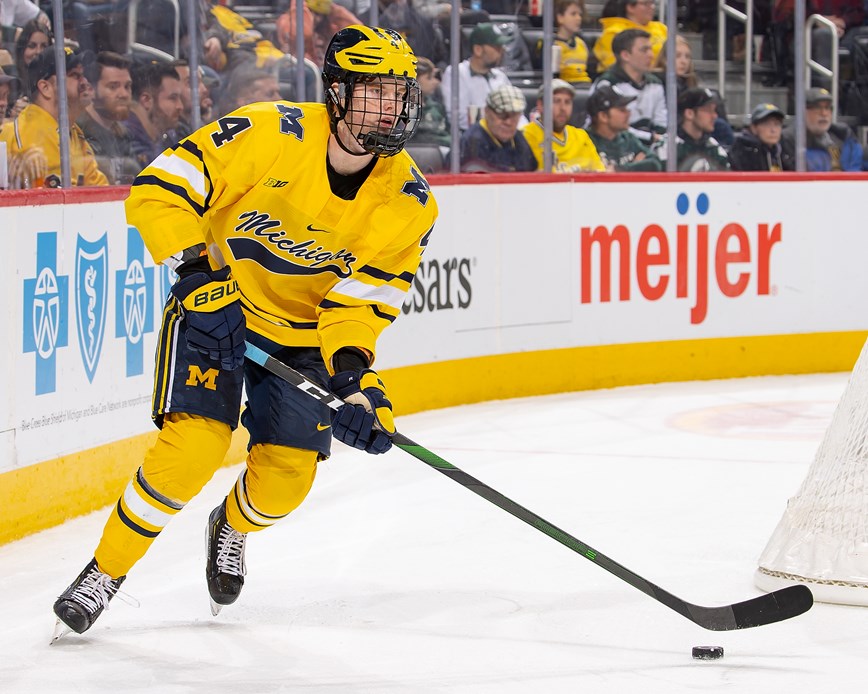 Ryan Johnson, Minnesota Golden Gophers, Capture Big10 Championship
NOTRE DAME, Ind. – For the second time in program history, the Golden Gophers are Big Ten Tournament champions as No. 4 Minnesota beat No. 5 Wisconsin 6-4 on Tuesday night at Notre Dame's Compton Family Ice Arena. 

After a pair of overtime wins in the quarterfinals and semifinals, a battle between two of the nation's top offenses favored the Maroon & Gold in their 100th season as 10 Gophers tallied points and six skaters recorded multi-point performances. 
For more, click here